Wishlist Wednesday is hosted by Dani, at
Pen to Paper
, and it's a meme in which you can post a book that you've had on your wishlist for a while, but haven't found the time to actually read yet.
This week's pick: Ultraviolet by B. J. Anderson (<--click to add on Goodreads!)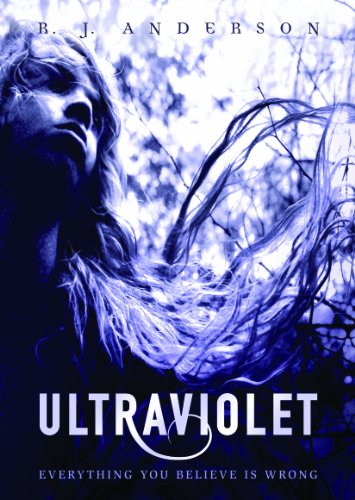 Summary:
Once upon a time there was a girl who was special.

This is not her story.

Unless you count the part where I killed her.
Sixteen-year-old Alison has been sectioned in a mental institute for teens, having murdered the most perfect and popular girl at school. But the case is a mystery: no body has been found, and Alison's condition is proving difficult to diagnose. Alison herself can't explain what happened: one minute she was fighting with Tori—the next she disintegrated. Into nothing. But that's impossible. Right?
Three words: Twilight Zone, anyone?
:)
Jane