It stuck! I got some positive feedback, so I'll continue this meme for now. The only thing is...I need an image to go along with it. Anyone??? :)
Stopped-Short Sunday is where I pick a book that I couldn't finish, and explain the pros and cons of not liking it. That way, instead of a bad review or no review at all, it gives some perspective in an open minded way.
This week I'm picking
Daughter of Smoke and Bone
, by Laini Taylor.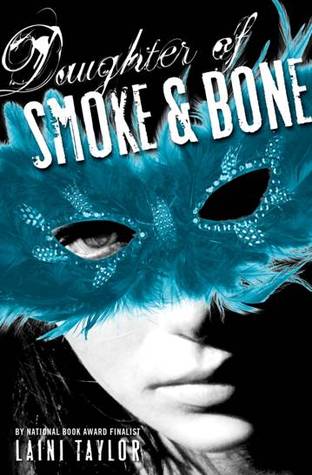 I read this last November and from the first page, fell absolutely in love with it. The description pulled me right in, about some otherworldly mythology thing going on, and there wasn't mention of any romance so I figured
this
will be the next Divergent, (as far as new favorites go.)
For the first 200 pages, I seriously couldn't put it down. The writing is mysterious and the characters were totally strange and unique. Urban-fantasy at it's best.
Then the angel fell from the sky.
This is an angel book, my friends. How did I not know that coming in? If there is a genre I have to dislike the most, it would belong to the angels. It might have something to do with the usual relation to God it brings up, and as an atheist, that stuff doesn't really appeal to me; I don't get that connection to the story. And they're all the same. At least the 10 different ones I've put down were.
(The
only
two exceptions are
Illuminate
and the
City of Bones
series.)
Anyway, this got hugely popular, and I stumbled upon it by the ginormous cardboard display-rack thing in the bookstore; it was like a magnet. So I bought it.
I'm mentioning this book now, because in a couple months, Laini Taylor is going to be near me on tour for the second in the series. Now a handful of friends have said it's worth finishing, for me to give it another shot. Also, I just read her short story in
Foretold
which was ahhmazing! Really, her writing is completely awesome.
Final thoughts, I'm going to pick it up again soon, back track a couple chapters to get my bearings again, and finish it. I really really wanted to love this, so I think there is still a chance! (
Even
though it's sort of an angel book, because I think there's more mythology than being simply that.)
And I mean come on, the covers are great. ;)
-Jane